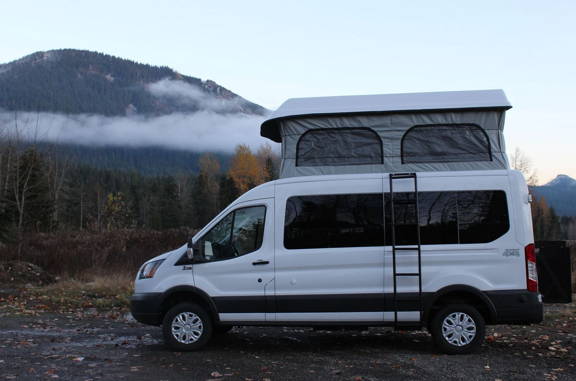 ROOM FOR MORE PEOPLE, PETS & STUFF
The majority of campervans for sale are equipped for 2, but ours have enough seats and sleeping space for a family of 4, 5 and 6. We focus on floorplans that incorporate enough front facing seats (that meet industry safety standards) to accommodate your whole crew. Plus, we make sure you can sleep as many as you can seat. This, combined with extra storage space on your roof and the towing capacity to haul a trailer, gives you lots of room for all your favorite people, pets and stuff. If you're looking for a campervan that has enough space to go on an adventure with your family and friends, we've got you covered.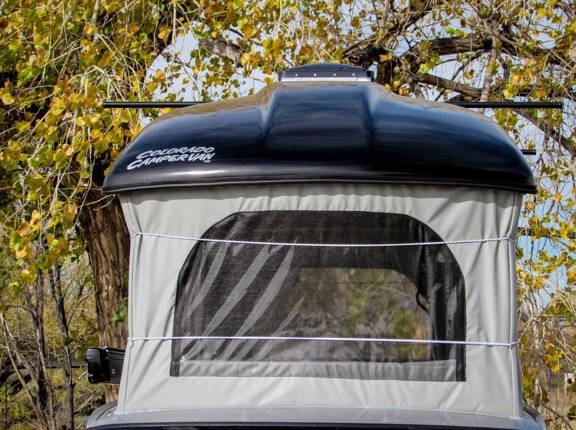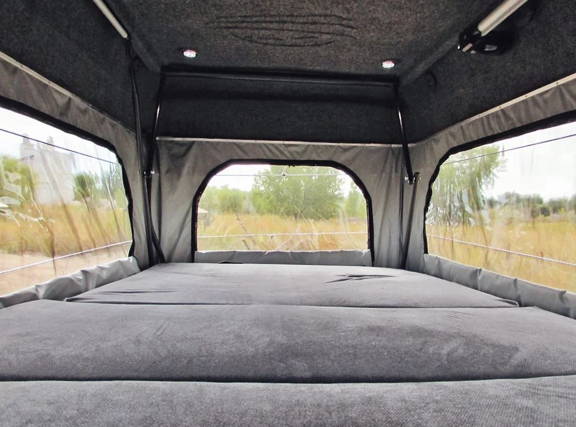 INDUSTRY LEADING POP TOP ROOF
The dual lift system is the most robust in the industry, and is remote operated. It also has a wall mounted safety switch.

Our beds are the largest available (most beds are 48" x 80"), with 3" foam bed pads that are covered with soft, durable fabric.

Access your pop top from the interior of the van through a 44" x 35" opening- no need to be exposed to the elements on your way to bed.

Your pop top's wood-reinforced, fiberglass top is stout and it's designed to carry added weight. Enjoy extra storage with your roof rack and load it up with all your adventure gear.

Equipped with six remote controlled LED lights and a wall mounted dimmer switch. Easily charge your devices while you sleep with the dual USB port at the head of your bed.

Surrounded by our multi-layer, three season tent material and six weather tight windows with zip down blackout panel, crystal clear vinyl and screen. Enjoy the flexibility of an unrestricted photo shoot and beautiful views or being fully enclosed during inclement weather.